Apple released its first M1 processor in 2020 and continued to develop its own processor, the M1 over time. It was followed by the M2. And now the M2 Pro and M2 Max took the stage. Apple says the new M2 processors provide performance and efficiency updates. As it will be remembered, M1 Pro and M1 Max were introduced in 2021 with the update of M1 processors.
Apple M2 Pro features
The M2 Pro, which will be found in the newly announced MacBook Pro and Mac small, is produced with 5 nanometer process technology. The processor is built using 20 percent more transistors than the M1 Pro and twice the M2.
In the middle of the key features of the M2 Pro are up to 200GB/s of unified memory bandwidth and up to 32GB of low-latency unified memory. It also includes 10 or 12-core CPUs consisting of eight high-performance cores and four high-efficiency cores, providing a 20 percent performance increase compared to the M1 Pro.
The GPU in the M2 Pro promises a larger L2 cache and up to 30 percent increased graphics performance over the previous generation. It can be configured with up to 19 cores, three more than the M1 Pro.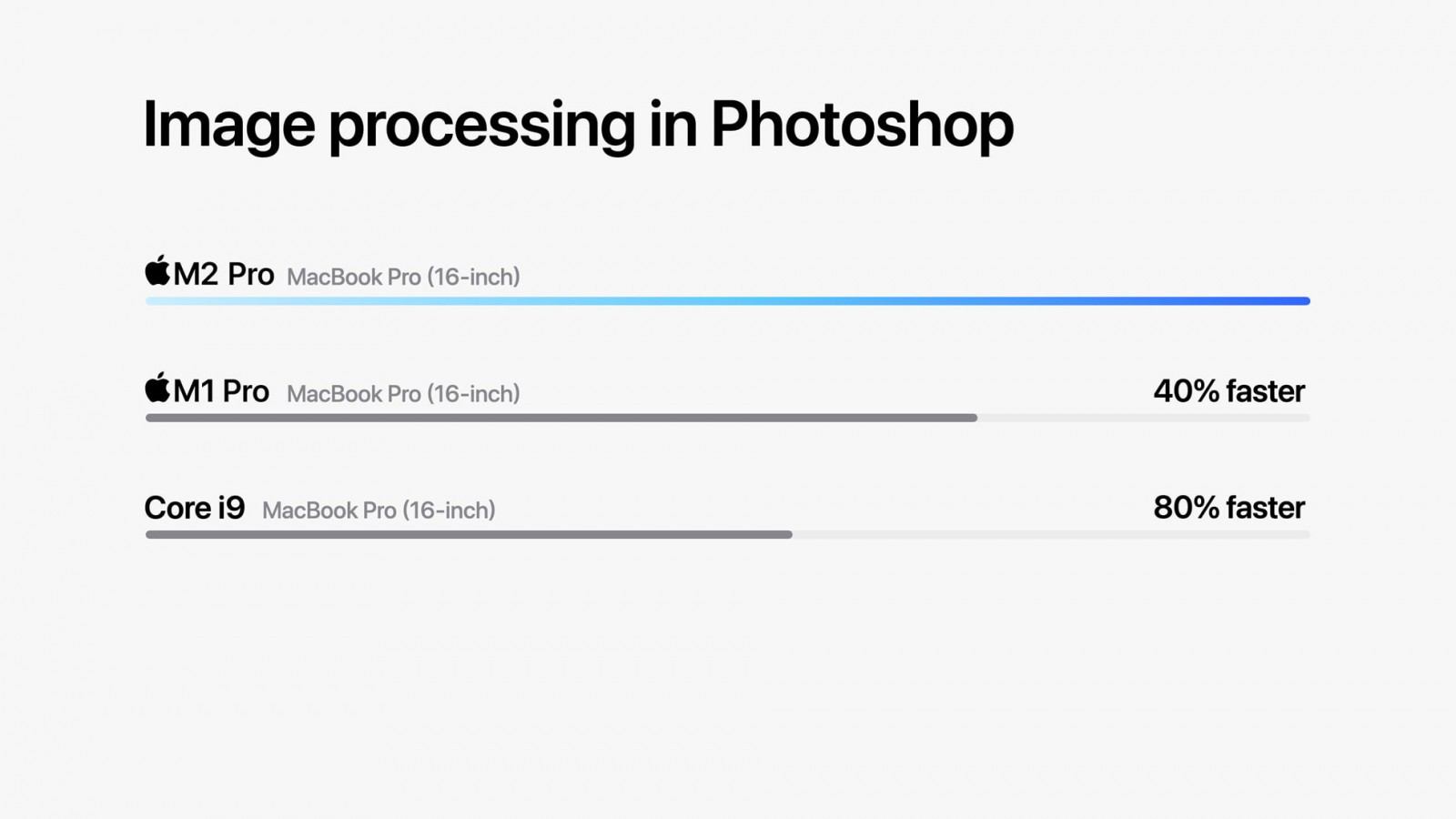 Apple M2 Max features
The M2 Max, on the other hand, is exclusive to the latest MacBook Pro models and contains 67 billion transistors, 10 billion more than the M1 Max and 3 times more than the M2. It comes with 400GB/s of combined memory bandwidth, which is twice the M2 Pro and 4 times the M2, and can support up to 96GB of combined memory.
It includes the same 12-core CPU as the M2 Pro, but the main difference is on the GPU side. The M2 Max goes up to 38 cores and also comes with a larger L2 cache. This allows graphics graphics to come out up to 30 percent faster than the M1 Max, which Apple claims is the world's most powerful and efficient chip for a professional laptop.