In light of the volatility in the global economy, what is the price level and market conditions on the Bitcoin (BTC) side today?
After the fierce bear market last year, Bitcoin has been moving in an uptrend since the beginning of the year. The progress of the price movements on the BTC side by breaking the resistance points left the $ 16,000 levels in the bottom zone. Inflation, interest and recession variables in the global economy have also started to positively affect the crypto money market. While the markets calmed down, the Bitcoin attack drew attention.
Current Analysis for Bitcoin, Where Is The Price Heading?
In the structure formed for Bitcoin (BTC) in the one-hour time frame, the $ 22,350 level, which has been working as a strong support since January 20, remains active. In the declines of the Bitcoin price after reaching the levels of $ 22,970, the $ 22,560 level works as an intermediate support.
According to the price reaction of Bitcoin between $ 23,330 and $ 23,480, an increase can be observed to the levels of 23,820 and 23,950 dollars in a positive scenario. In the negative scenario, a pullback to the $22,970 level is possible for Bitcoin.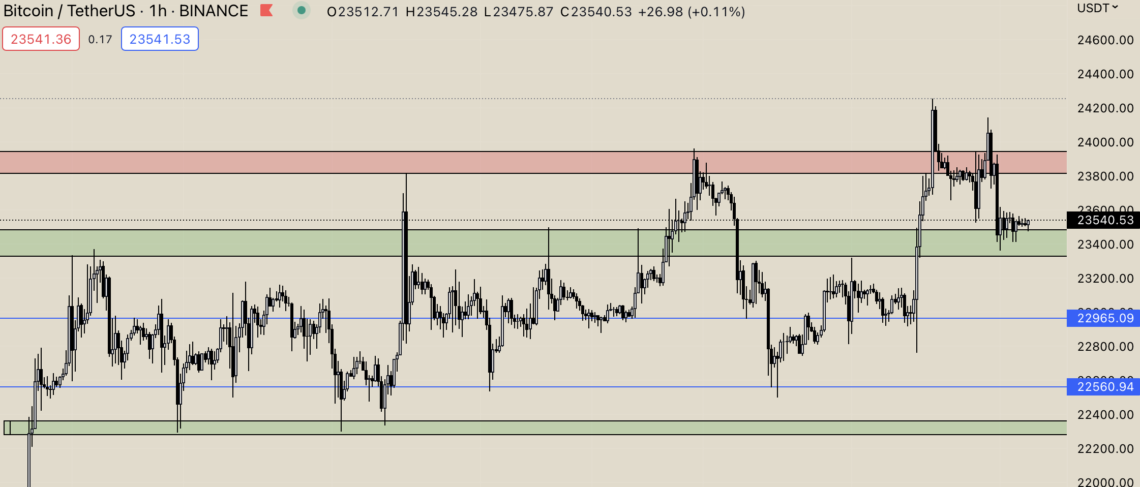 Bitcoin Dominance, What is the Latest Situation for Altcoins?
Bitcoin has made the 43.95-43.99 percent levels in the one-hour timeframe as support for dominance. The possible bullish scenario for altcoins will change according to the response of the dominance from 44.28-44.30 percent. For a positive scenario on the basis of altcoins, 44.30 percent should be exceeded and 44.48-44.50 percent should be tested.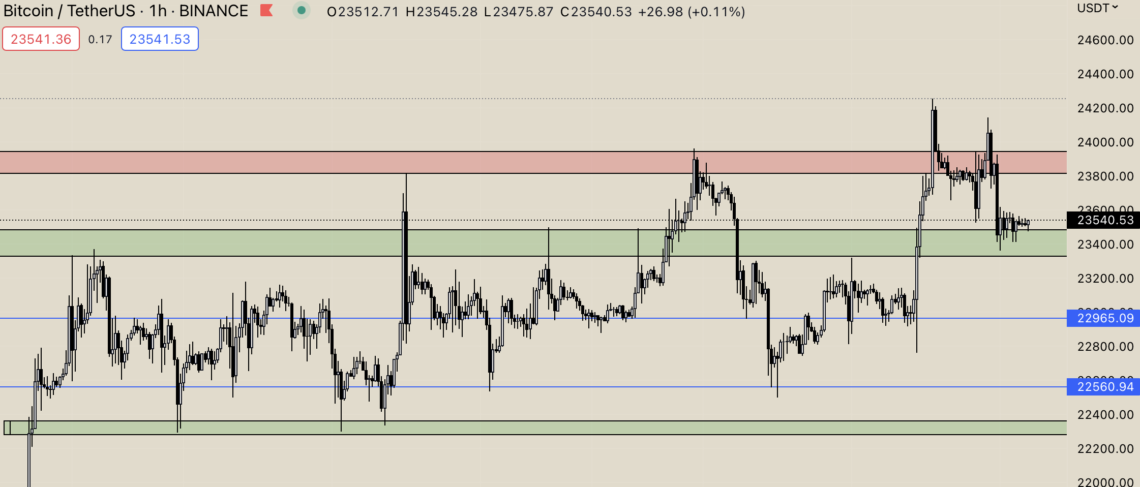 According to the reaction from these levels, the rise of dominance to 44.90 percent may pave the way for greater rises for altcoins. In the negative scenario, there is a possibility that Bitcoin dominance could test its close supports and lead to a drop in the altcoin market value.
Market Value Analysis for Bitcoin
Bitcoin, the pioneer of the crypto money market, continues to strengthen. Bitcoin, whose market value has fallen for a long time, has recently regained strength. Protecting its market value of $ 430.7 billion as support, Bitcoin has run the market value of $ 440 billion as resistance in a positive scenario.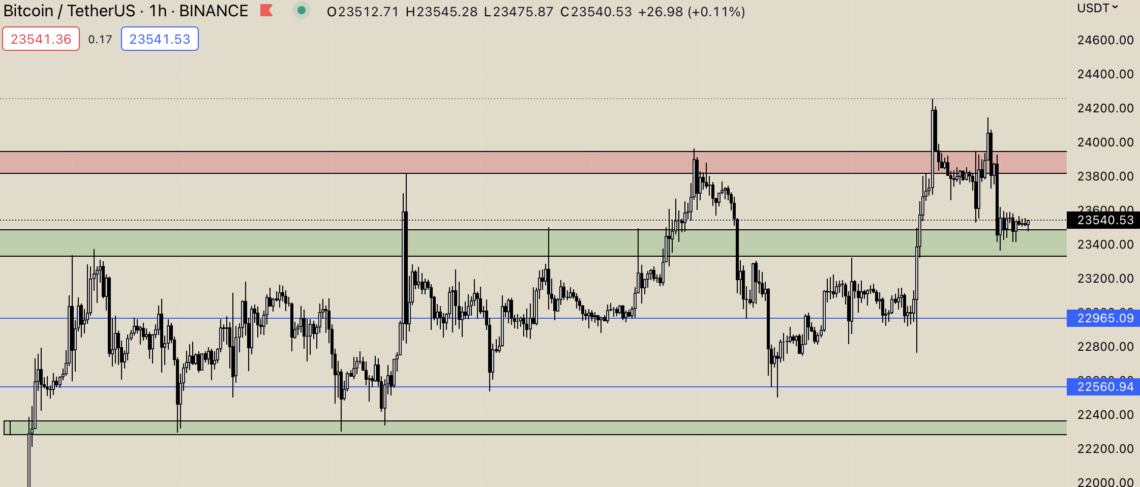 According to the reaction from this level, the values ​​of $ 452 billion and $ 462 billion, respectively, will work as resistance. Market capitalization will need to surpass its recent peak of $467 billion in order to continue to rise, according to fundamental and technical analysis.