The leading cryptocurrency Bitcoin has surpassed the $20,000 level after a long wait.
Bitcoin rose as high as $20,022, according to data from the Binance exchange.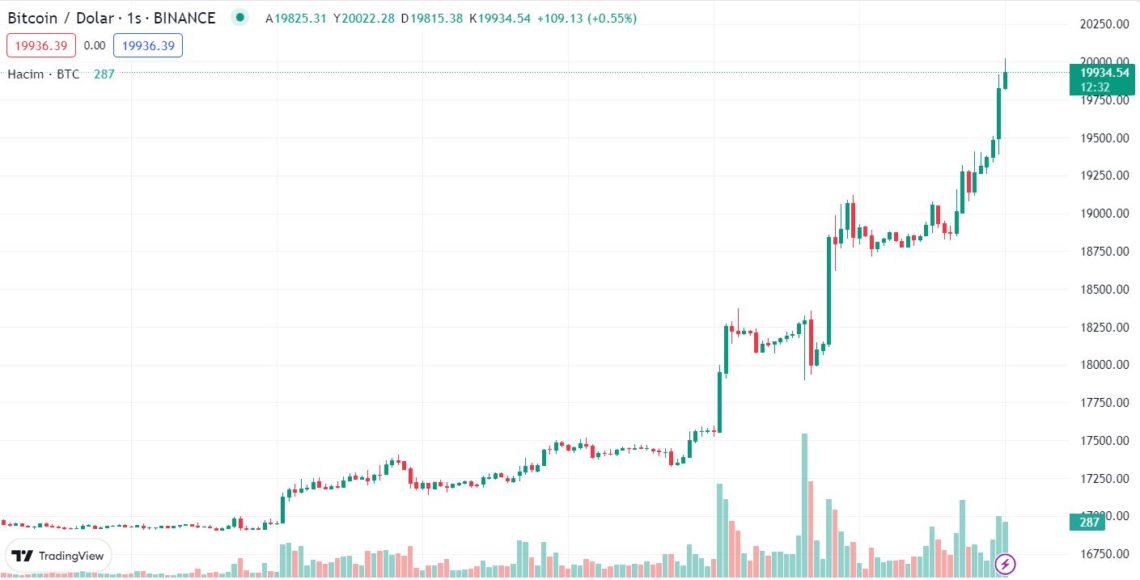 The asset, which started a small-scale rally by leaving behind the $ 19,000 level the other day, allowed the crypto money market to breathe.
Analysts point to the risk sensitivity of other markets as the main reason for the asset's rise.
Similarly, significant increases were recorded in crypto-related stocks. However, traditional finance stocks are on the decline.
Bitcoin is trading at $19,833 at the time of writing.