While the crypto money market welcomed the arrival of 2023 quite optimistically, there was a large amount of money inflows to XRP, which is shown as a fixture in the market.
Based on the money inflow, XRP has increased by 3.9 percent in the last 24 hours, according to CoinGecko data.
Can XRP Continue Its Rise?
The value of XRP is aiming for new highs, profiting from the ongoing crypto market rally, while ignoring any uncertainty around the regulatory outlook. In particular, the indicators reveal that new resistance levels have been broken amid the constant buying pressure.
At the time of writing, XRP has a market cap of $21.72 billion, representing an inflow of approximately $1.04 billion in 24 hours. As of January 22, XRP had a market cap of $20.68 billion, according to CoinMarketCap data.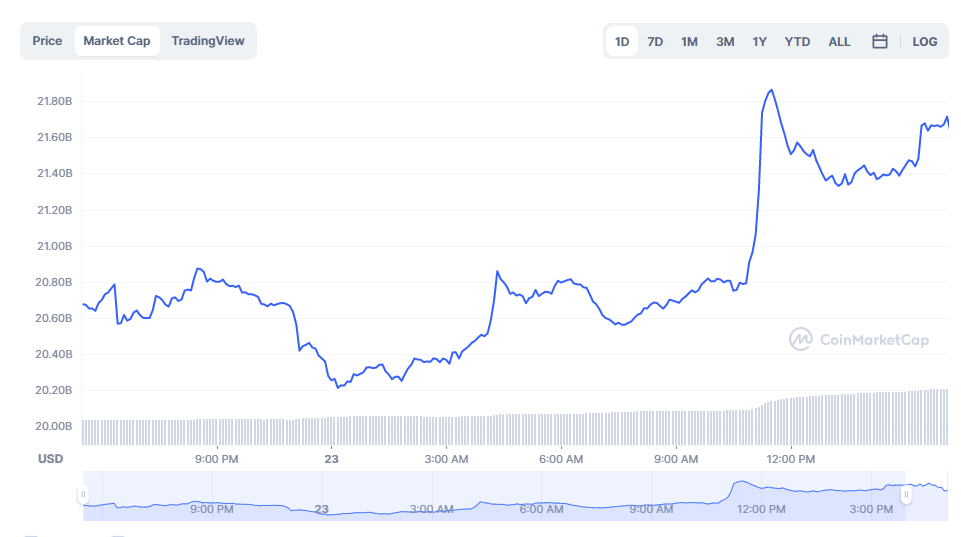 Increasing buying pressure in XRP has allowed broader rallies overall given that the asset faces uncertainty over the outcome of the Ripple and SEC lawsuit. Currently, the community awaits the final decision once all abstracts have been filed.
The gains in the case coincide with the moment when several Ripple executives, led by CEO Brad Garlinghouse, expressed their optimism that a resolution to the issue will come in the first half of 2023. The team is also confident that they will win the issue.
In the light of all these expectations, experts predict that the rise in XRP will continue.