As we enter 2023, some tokens in the crypto money market have increased, albeit on a small scale. One of the remarkable ones among these rises was in DOGE, one of the popular altcoins.
Dogecoin (DOGE) is down 0.1 percent in the last 24 hours, according to data from CoinGecko.
Dogecoin Price Analysis
Dogecoin (DOGE), one of the most popular tokens of the crypto money community, emerged in December 2013. Today, Dogecoin (DOGE) is frequently on the agenda due to the fact that cryptocurrencies for investment and transaction purposes are more preferred.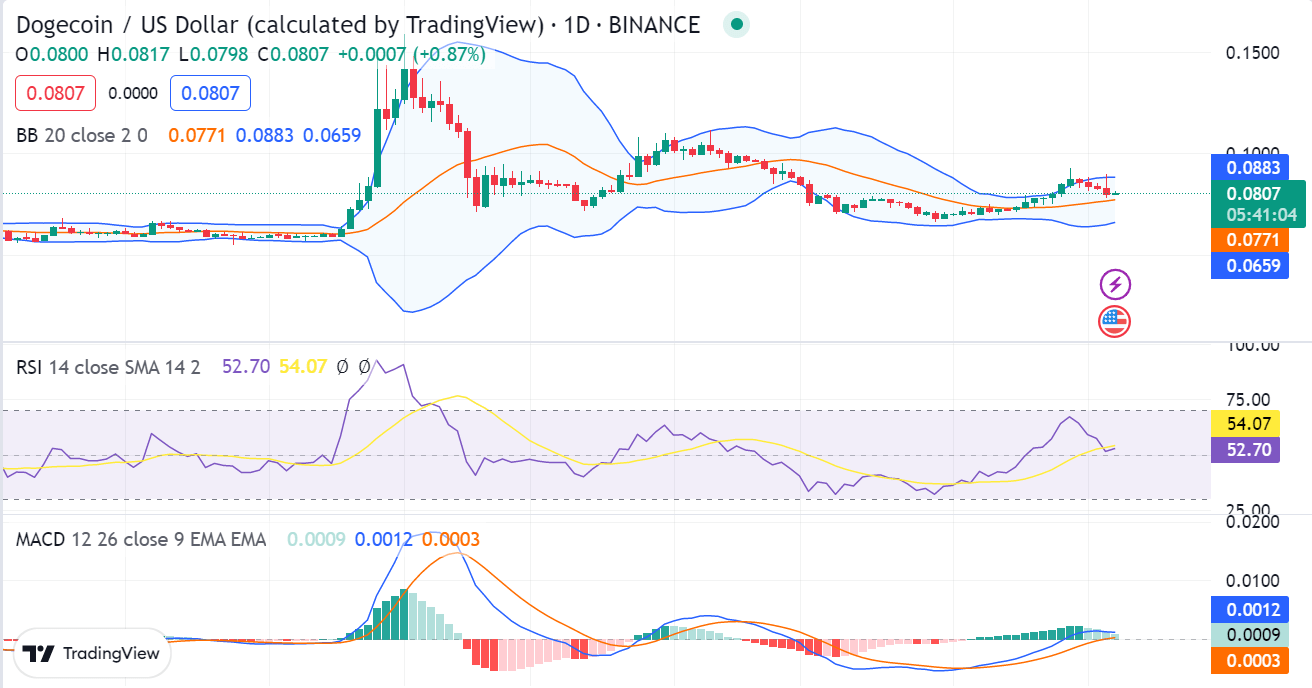 Looking at the daily chart of DOGE, we can see that it declined heavily from the $0.16 region to $0.072. After that, the waters did not calm down in DOGE, the price continued with ups and downs. The next target in DOGE could be the $0.1 zone. Apart from this, in a bearish scenario, the price may drag us down to $0.066.
Overall, it is bearish in DOGE and may continue to drop. The price dropped to the $0.08064 region as a result of the bears' efforts to maintain their strong momentum. However, given that the positive momentum returned last week, it is possible to recover and push the price above the $0.08297 zone. That's why traders should keep a close eye on technical indicators to identify when a reversal might occur.