As we enter 2023, some tokens in the crypto money market have increased, albeit on a small scale. In addition to these rises, ETH, one of the leading altcoins, was among those that did not give what was expected.
Ethereum (ETH) is up 0.1 percent in the last 24 hours, according to data from CoinGecko.
Ethereum (ETH) Price Analysis
Ethereum is a decentralized and open-source Blockchain that enables smart application running on the Blockchain, introduced by Vitalik Buterin at the 2013 North American Bitcoin Conference.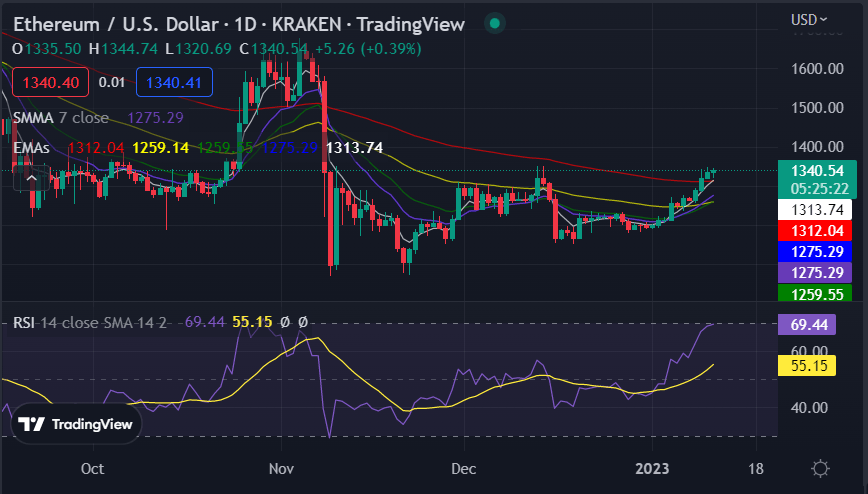 When we look at the daily chart of ETH, we can see that it has declined strongly from the $ 1600 region to $ 1250. After that, the waters in ETH did not calm down, the price continued with ups and downs. The next target in ETH could be the $1400 zone. Apart from that, in a bearish scenario, the price may drag us down to $1300.
All in all, Ethereum price analysis shows that ETH is still in an uptrend, with the coin holding the $1300 support. The cryptocurrency is likely to rise above $1400 if it continues to hold the current level. On the downside, the current support is at $1100 and any downside below this level could indicate a bearish divergence. Also, technical indicators suggest that ETH could potentially consolidate in the short-term before breaking out.