Forza Motorsport was announced last year. Since then, new information about the game, which we haven't heard much about, has started to come. We have started to reach the details of the game, which is expected to be introduced in the spring of 2023.
Forza Motorsport will be able to offer 4K and 60fps image quality
eagerly awaited racing game As the countdown continues, new information has come about how many vehicles will be in the simulation and the tracks. Accordingly, in the new racing simulator, 100 of which were not previously included in Forza. 500 carswill take place.
The developers are in the game many new generation vehicles states that it will be available and that the vehicles can be customized in a wide framework. Applicable to vehicles 800 unique customizationsoption is stated.
The company, which avoids giving details about the tracks, has determined 20 different locations. Some of these locations are thought to have more than one track. In the new game South Africain Kyalami race trackThere will be 5 new tracks, including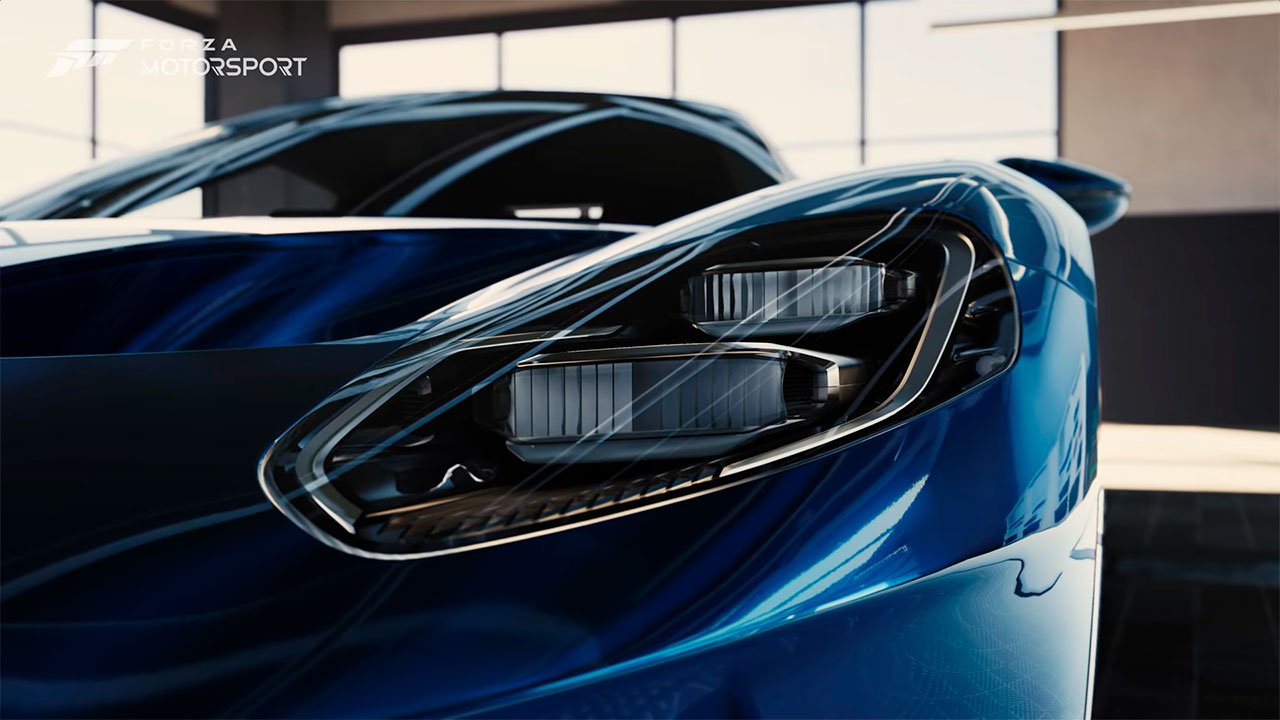 Turn10 says that almost every aspect of the game has been improved, including new cars and tracks in the game, as well as mechanics, sound effects, graphics, and even dirt and damage systems. In addition, the company, which wants to maximize the realism in the game, weather and timeHe stressed that depending on the road conditions on the tracks will change.
Forza Motorsport , will be able to present a 60 fps image in 4K resolution thanks to ray tracing technology during the race. In the light of all this information new racing game We can say that it is quite impressive. Although Turn10 has not shared all the cars yet, you can take a look at the vehicles announced so far from the list below.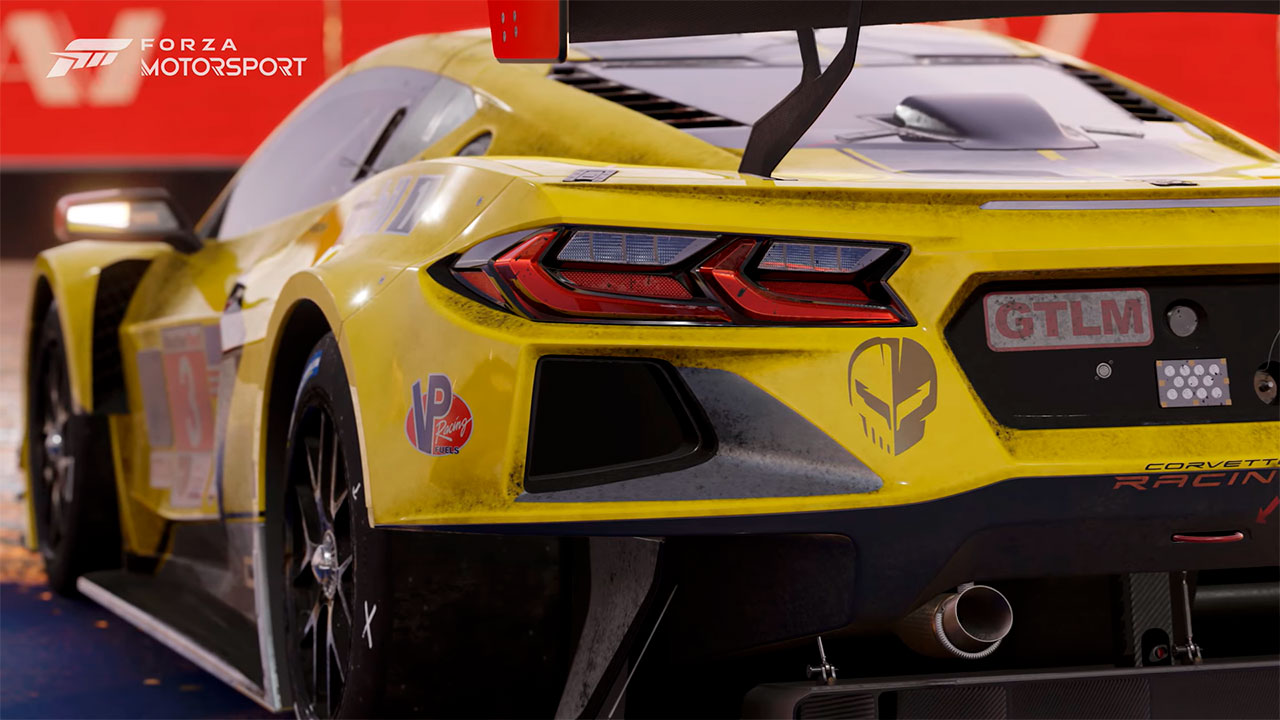 1971 AMC Javelin AMX
1989 Aston Martin #18 Aston Martin AMR1
2016 Aston Martin Vulcan
2014 Audi #2 Audi Team Joest R18 e-tron quattro
2016 Audi #17 Rotek Racing TT RS
2016 Audi R8 V10 plus
2018 Audi #44 R8 LMS GT3
2018 Audi TT RS
1991 BMW M3
2017 BMW #24 BMW Team RLL M6 GTLM
2018 BMW #1 BMW M Motorsport M8 GTE
2019 Brabham BT62
2018 Bugatti Chiron
1970 Buick GSX
2021 Cadillac #31 Whelen Racing DPi-VR
1969 Chevrolet Camaro Super Sport Coupe
1969 Chevrolet Nova Super Sport 396
1970 Chevrolet Camaro Z28
1970 Chevrolet Chevelle Super Sport 454
2015 Chevrolet #10 Konica Minolta Corvette Daytona Prototype
2018 Chevrolet Camaro ZL1 1LE
2020 Chevrolet #3 Corvette Racing C8.R
2020 Chevrolet Corvette Stingray Coupe
1972 Chrysler VH Valiant Charger R/T E49
1969 Dodge Charger R/T
1970 Dodge Challenger R/T
2018 Dodge Challenger SRT Demon
1965 Ford Mustang GT Coupe
1969 Ford Mustang Boss 302
1987 Ford Sierra Cosworth RS500
2005 Ford GT
2015 Ford #02 Chip Ganassi Racing Riley Mk XXVI Daytona Prototype
2016 Ford #66 Ford Racing GT Le Mans
2017 Ford GT
2019 Ginetta #6 Team LNT Ginetta G60-LT-P1
2020 Hyundai #98 Bryan Herta Autosport Veloster N
1983 Jaguar #44 Group 44 XJR-5
1988 Jaguar #1 Jaguar Racing XJR-9
1993 Jaguar XJ220
2015 Jaguar XKR-S GT
1988 Lamborghini Countach LP5000 QV
1997 Lamborghini Diablo SV
2016 Lamborghini Centenario LP 770-4
2020 Lamborghini Huracan EVO
1969 Lola #10 Simoniz Special T163
1990 Mazda MX-5 Miata
1991 Mazda #55 Mazda 787B
2010 Mazda #16 Mazda Racing B09/86
2014 Mazda #70 SpeedSource Lola B12/80
1969 McLaren #4 McLaren Cars M8B
2013 McLaren P1
2018 McLaren Senna
1989 Mercedes-Benz #63 Sauber-Mercedes C 9
1990 Mercedes-Benz 190E 2.5-16 Evolution II
2011 Mercedes-Benz SLS AMG
1970 Mercury Cougar Eliminator
1985 Nissan #83 GTP ZX-Turbo
1991 Nissan #23 Nissan R91CP
2015 Nissan #23 GT-R LM NISMO
2019 Nissan 370Z Nismo
2020 Nissan GT-R NISMO (R35)
1969 Oldsmobile Hurst/Olds 442
2017 Oreca #38 Jackie Chan DC Racing Oreca 07
1984 Peugeot 205 Turbo 16
1993 Peugeot #3 Peugeot Talbot Sport 905 EVO 1C
1969 Pontiac GTO Judge
1973 Pontiac Firebird Trans Am SD-455
1970 Porsche #3 917 LH
1983 Porsche #11 John Fitzpatrick Racing 956
1987 Porsche #17 Porsche AG 962C
2014 Porsche 918 Spyder
2017 Porsche #2 Porsche Team 919 Hybrid
2017 Porsche #92 Porsche GT Team 911 RSR
2018 Porsche 911 GT2 RS
2019 Porsche #70 Porsche Motorsport 935
2019 Porsche 911 GT3 RS
2021 Porsche 911 GT3
2021 Porsche Mission R
2015 Radical RXC Turbo
2004 Saleen S7
2014 Toyota #8 Toyota Racing TS040 HYBRID
Turn10 is new yet Forza Motorsport The launch date of the game has not been clarified. For now, the company is content to say the spring months of 2023 for promotion. So what do you think about Forza Motorsport and the cars in the game? You can share your views with us in the comments section.