Shortly before the first Fed meeting of the year, eyes were turned to the decision to come from the Federal Reserve.
The interest rate decision to be announced tonight will be the eighth stop of the policy of increasing interest rates that started in March last year. A 25 basis point rate hike is considered almost certain.
The most important issue for us will be the speech and decision text of Fed Chairman Powell at 22.30 CEST. As we entered 2023, we observed a moderate atmosphere in the markets. Both cryptocurrencies and American stock markets continue to rise. When we look at the growth and employment data, we do not see a serious recession pressure. Markets think that the Fed will give dovish messages today and that interest rate cuts will begin in 2023.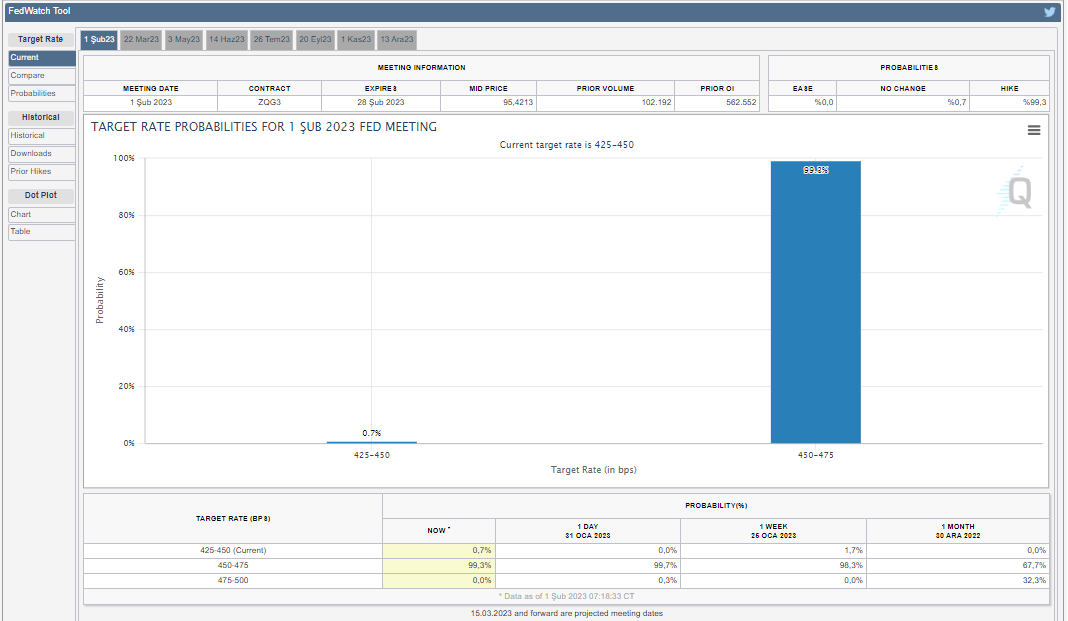 In June 2022, the annual inflation rate in the USA was announced as 9.1%, which was the highest inflation rate in the last 40 years. However, in the last 6 months, we see that inflation has regressed one after the other. For myself, I think that in his speech tonight, Powell will repeat the 2% inflation target, emphasizing interest rates and stating that they do not put any interest rate cuts on the agenda in 2023.
In fact, this speech may cause the market to be perceived as a hawk despite the frequent repetitions of the FED's meetings and the declines in the inflation rate.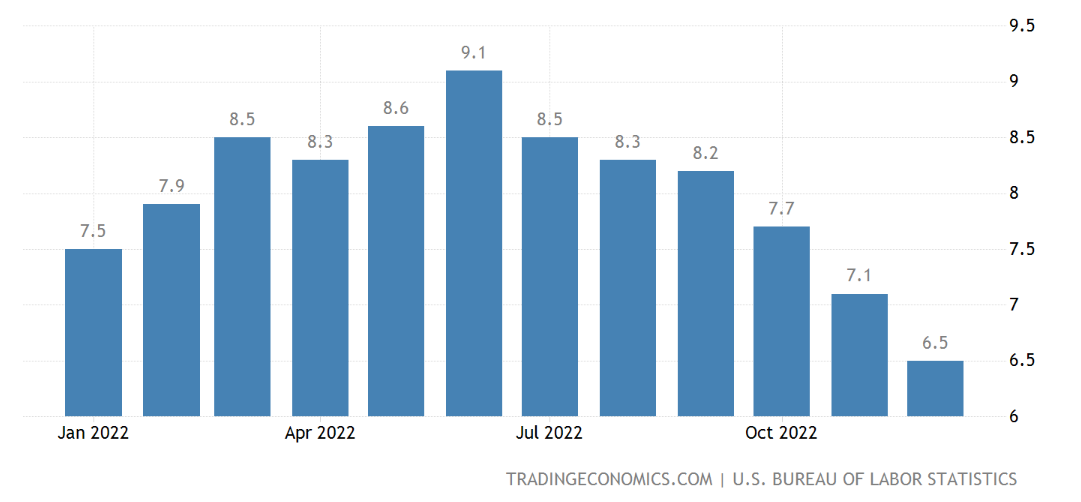 When we examine the Bitcoin chart in the diary, we see that the structure is still bearish. Right now, we can see that the price is consolidating between $22,000 – $23,800 with its sideways movement. It would be right to wait for a pullback for a healthy move. Above, there is a serious resistance zone that the price will face at the $24,200- $26,000 levels.
For a healthy move, it would be right to wait for a pullback to the $21,000 levels. If the price seeks to continue higher, daily candle closes above $25,250 should provide persistence. If this possibility happens, according to the technical data, it will be 28.250 for our next stop.