Greetings to everyone from a new week Coinkolik family seems to have brought luck to the crypto money markets in 2023. This beautiful green image says good luck and I'm going to the comment of the week.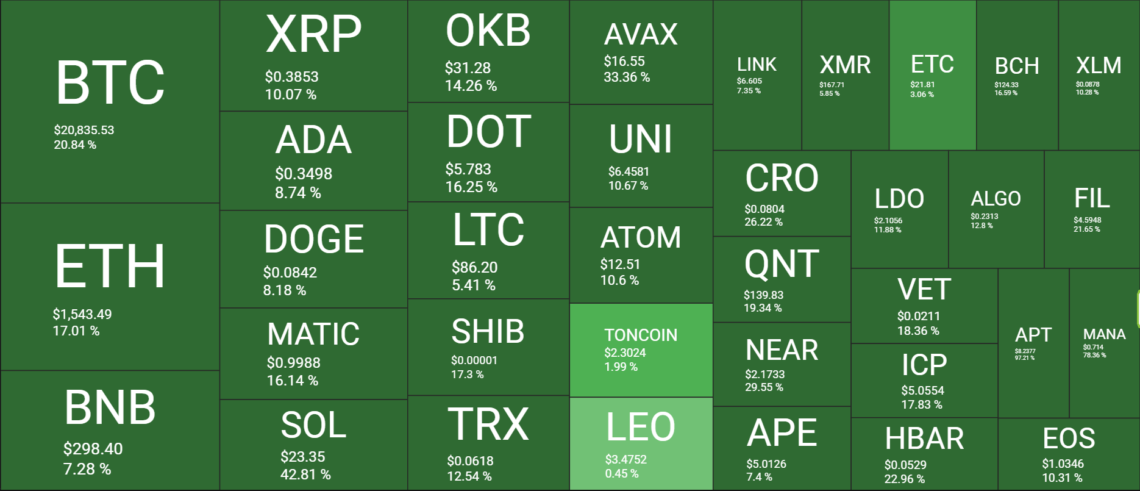 Last week, CPI data were announced on the US side. Especially the decrease in monthly CPI data, "Is inflation under control?" brought the question to mind. Controlling the inflation data will be a strong signal that the Fed may also loosen its tight monetary policy, thus allowing liquidity to flow into risky markets such as cryptocurrencies. However, we should not forget that there is an important meeting waiting for us at the end of the month, which is the FED meeting. According to the CME survey, markets are looking at a 25 basis point rate hike as certain.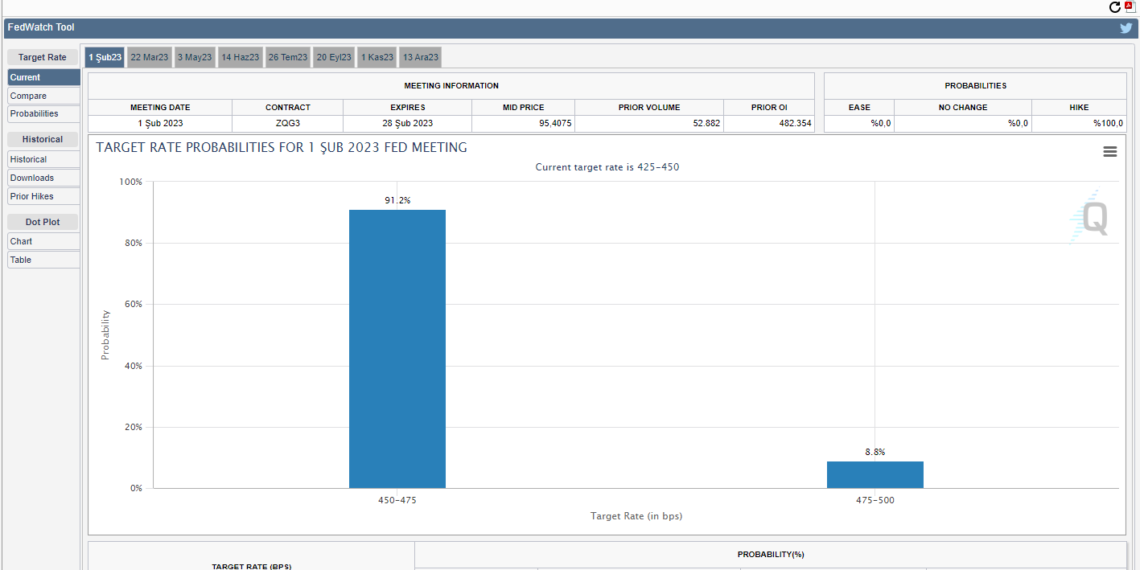 Data streams abound this week. Earnings reports of Goldman Sachs, Morgan Stanley, Procter & Gamble and Netflix, which are the largest companies in the USA, will be announced and thus we will see the reflection of tight monetary policy on companies. In addition, Fed member Lael Brainard will be speaking this week. If his statements are dove, we can think that the rally in the market will continue.
The World Economic Forum (WEF) is holding its first winter meeting after the pandemic period in Davos, Switzerland, on January 16-20. The theme of the Forum this year is "Collaboration in a Fragmented World". Many topics such as climate change, inflation, food security, hunger, terrorism and the Russia-Ukraine War, energy and labor will be discussed in the sessions and conferences.
Important Developments of the Week We Will Follow
Monday, January 16, 2023
US Stock Exchanges are closed for Martin Luther Memorial Day.
Tuesday, January 17, 2023
Goldman Sachs Balance Sheet
Morgan Stanley Balance Sheet
Wednesday, January 18, 2023
UK Consumer Price Index (CPI) (YoY) Expected: 10.6% Previous: 10.7% EST – 10.00
Euro Zone Consumer Price Index (CPI) (YoY) Expectation: 9.2% Previous: 9.2% TSI – 13.00
US Producer Price Index (PPI) Expectation: 6.8% Previous 7.4% – 16.30 TSI
Thursday, January 19, 2023
CBRT Interest Rate Decision. Expectation: 9% Previous 9% 14.00
Bitcoin Technical Analysis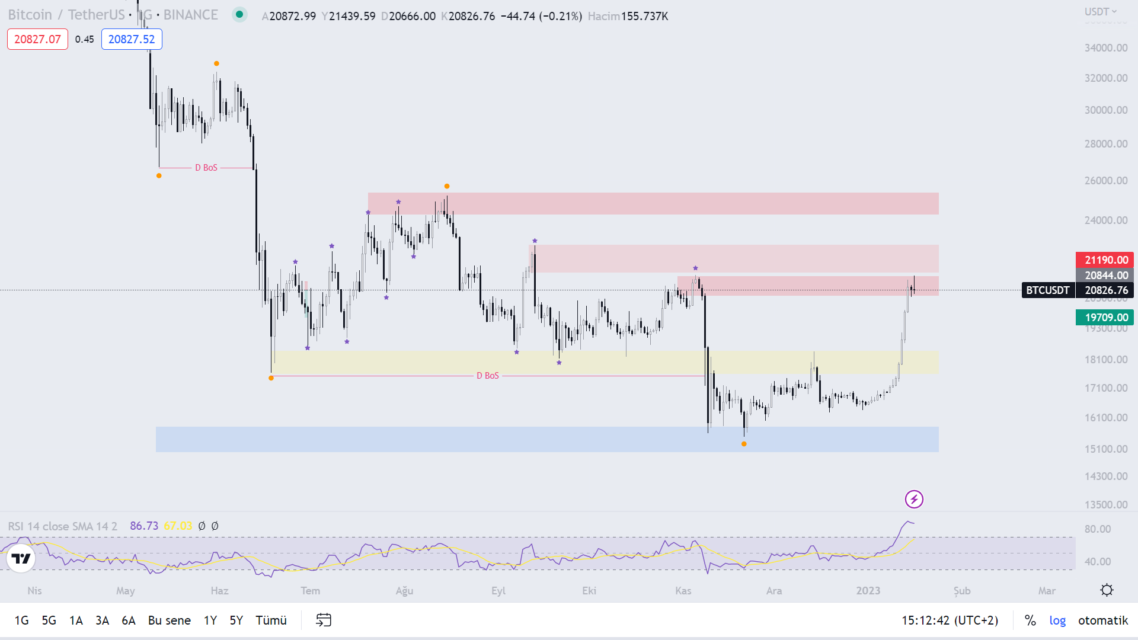 We witnessed a very strong rise with the US inflation data released last week. Bitcoin peaked at $21,400 before the FTX crisis broke out, where it faced significant resistance. If the price closes the daily candles above the 21,400 level, it will want to test the next swing zone at $22,400. If the price fails to hold on to the 21.200 levels, it may test the yellow box to gather liquidity again.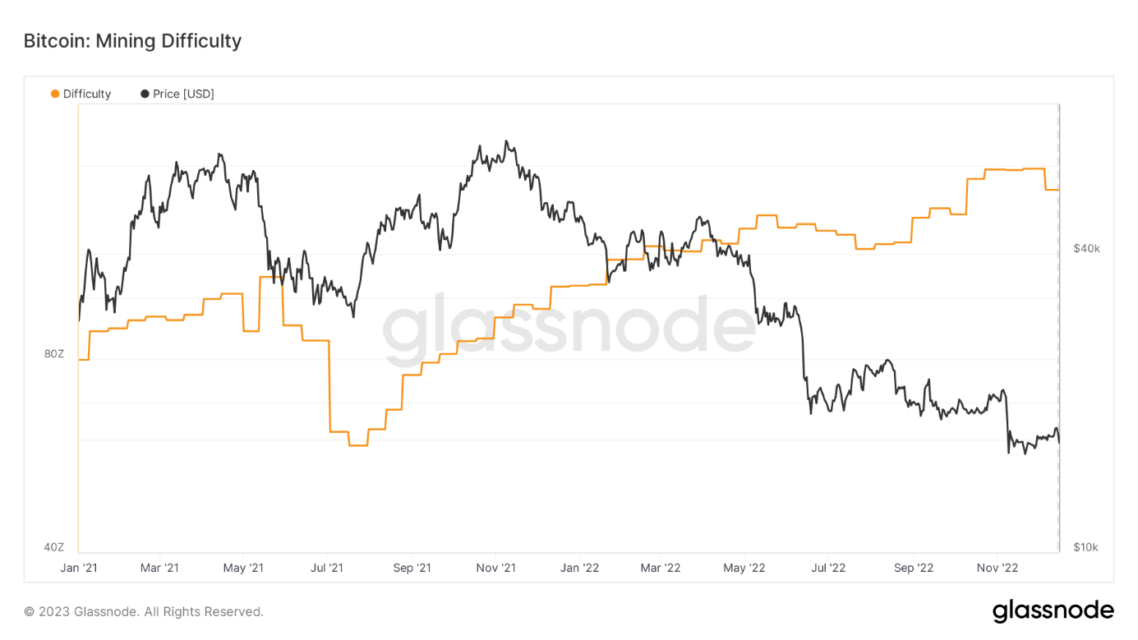 As the number of people trying to mine Bitcoin increases, it becomes harder for any of the miners to earn a block reward. Mining difficulty increased by more than 10%, reaching an all-time high of 37.59 T.
Glassnode stated in its tweet dated January 14 that short-term holders had their most profitable days after April 2022.
#Bitcoin Short-Term Holders have had their most profitable spending day since Apr 2022.

A profitable STH-SOPR suggests sufficient demand to absorb profits taken.

A successful SOPR retest of ~1.0 would distinguish this rally compared to previous 2022 breakout attempts. pic.twitter.com/NdlBXhWkB6

— glassnode (@glassnode) January 13, 2023
Top Rising Cryptocurrencies of the Week
Aptos (APT) 120.4%
Decentraland (MANA) 86.4%
Helium (HNT) 67.7%
Wither (LEFT) 63.8%
Frax Share (FXS) 59.7%
Last Week's Featured Crypto News
New Details from the Polygon Hard Fork
In addressing the gas surge issue, the Polygon team explained that they believe that by increasing the denominator from 8 to 16, the growth curve can be flattened, thereby smoothing out the drastic fluctuations in gas prices, as the base wage price often experiences exponential increases when on-chain activity increases rapidly.
Technology Giant Samsung Takes An Important Step In The Crypto Industry
Samsung Asset Management Hong Kong (SAMHK) will list the "Samsung Bitcoin Futures Active ETF" on January 13 in Hong Kong. The Samsung Bitcoin Futures Active ETF will track the performance of spot Bitcoin price by investing in Bitcoin futures products listed on the Chicago Mercantile Exchange (CME). The Bitcoin futures ETF will primarily invest in CME Bitcoin Futures, with some investment in CME Micro-Bitcoin Futures as well.
SEC Sues Gemini and Genesis
The US Securities and Exchange Commission (SEC) continues its scrutiny across crypto companies. Crypto companies Gemini and Genesis have been sued for allegedly selling unregistered securities, according to the SEC statement.
Movement to the markets, energy came to the miners
The miners, who were driven from many countries in 2022, were whipped by electricity prices, while they were thrown from place to place with the heavy load created by their equipment. Miners, who experienced drought in their harvests with the decrease in prices, felt the effects of the pressure deeply with the regulations.
At this point, we witnessed that many mining companies were either sold, bankrupt or suspended their operations. The fact that the price of Bitcoin exceeded $ 20,000 for the first time since November 8, 2022, excited both investors and miners. Looking at BlockchainCom's data, it seems that the difficulty has increased to 35.4T. That's pretty close to the 36.2T peak.
91% of Cryptocurrencies Released in 2014 Are No Longer
A recent study revealed that 91% of cryptocurrencies released in 2014 no longer exist. Similarly, 704 of the cryptos released in 2017 and 751 of the cryptos released in 2018 are no longer in the markets. The study found some common themes in entities that no longer exist. These include scams, memes, ICOs, and abandoned assets.