We have seen various case designs from time to time in the leaked images for the upcoming Galaxy S23 series. However, at least one model seems to have managed to remain hidden so far. The work, which appeared in the new images, is Samsung's Galaxy S23 Rugged Gadget Case with Standis named.
According to its official name, this case should have been designed to provide maximum protection for the Galaxy S23 series. As mentioned by @Sudhanshu1414, the case is solidly built with thick bumpers to protect phones from drop damage and comes with a kickstand.
The case has ridged edges for a smoother grip and an intricate pattern on the gray back panel. It is not clear whether the case will be offered in more color options, and it is not known what price tag it will now have. However, it can be assumed that Samsung will reveal everything we need to know this week after Unpacked 2023.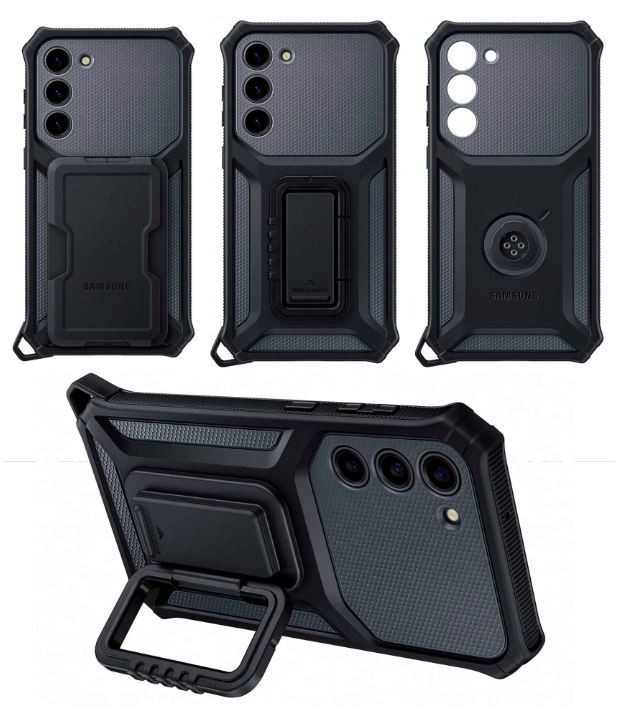 Samsung will announce the Galaxy S23 series tomorrow. The event will be streamed live on Samsung's official website and YouTube channel, followed by a pre-order period that changes from a few days to the middle of a few weeks.