New leaks about the entry and middle segment models of the RTX 40 family continue to come. The 3DMark comparison chart of Nvidia RTX 4060, 3060 and 2060 models has been shared.
Nvidia RTX 4060 3DMark score leaked
Built on the 4 nm process and based on the AD106 graphics processor, the RTX 4060 will support DirectX 12 Ultimate. It is worth noting that DirectX 12 Ultimate plays an important role in games for technologies such as hardware ray tracing and variable rate shading.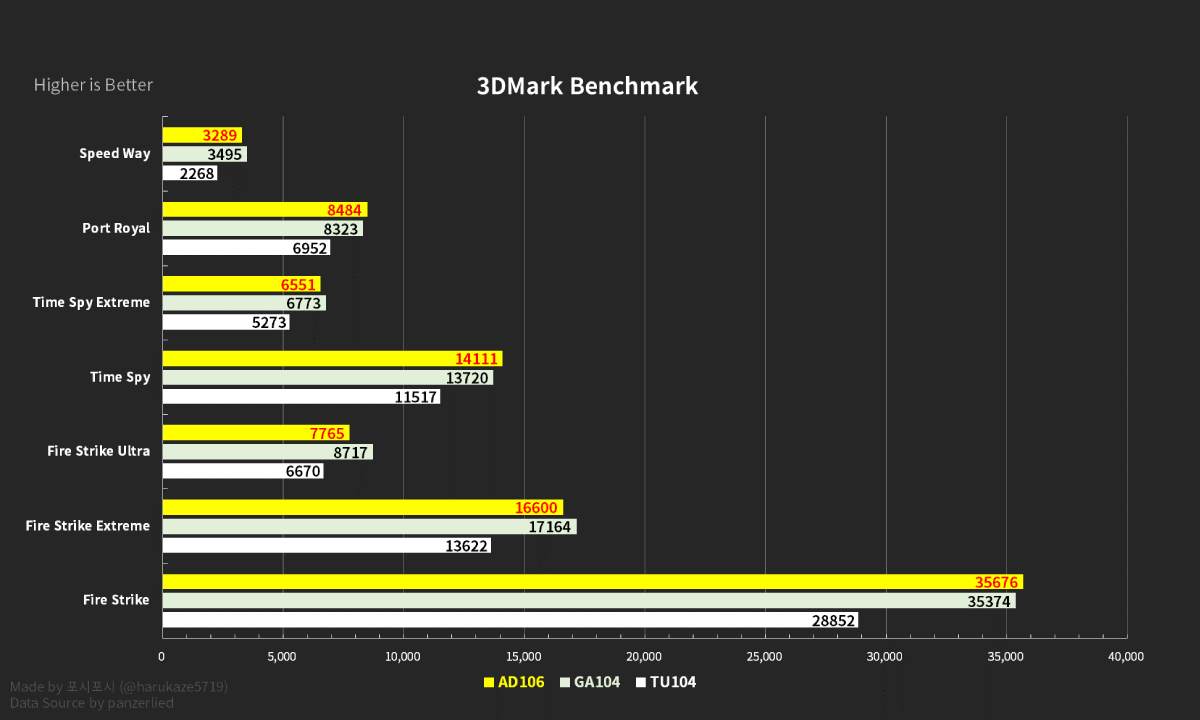 It is among the leaked information that the Nvidia RTX 4060 model exceeds 2,700 MHz. GeForce RTX 4060 will be introduced with AD106-300 GPU and 3,968 CUDA cores. The new model will have 8 GB of GDDR6 memory with a clock speed of 17 Gbps.
Analysts stated that Nvidia will focus on power saving in mid-segment graphics cards. It is not yet known how the Ada Lovelace architecture will work with low core count and power limitations.
The AD106 graphics processor is an average-sized chip with a die area of ​​190 mm². The RTX 4060 and 4060 Ti models use the same GPU. However, unlike the GeForce RTX 4060 Ti, some Shader units on the GeForce RTX 4060 are disabled.