According to CoinGecko data, which cryptocurrencies are in the Top 100 and have been the most rising this week?
Bitcoin (BTC) rose above $20,000 for the first time last week since the beginning of FTX's bankruptcy process. While BTC maintains the rise with its price of $ 22 thousand, there are new movements in the market.
The Most Rising Cryptocurrencies in the Top 100 of the Week
While the upward trend in the crypto money market continues, the prominent cryptocurrencies this week are listed as follows:
1- Aptos (APT)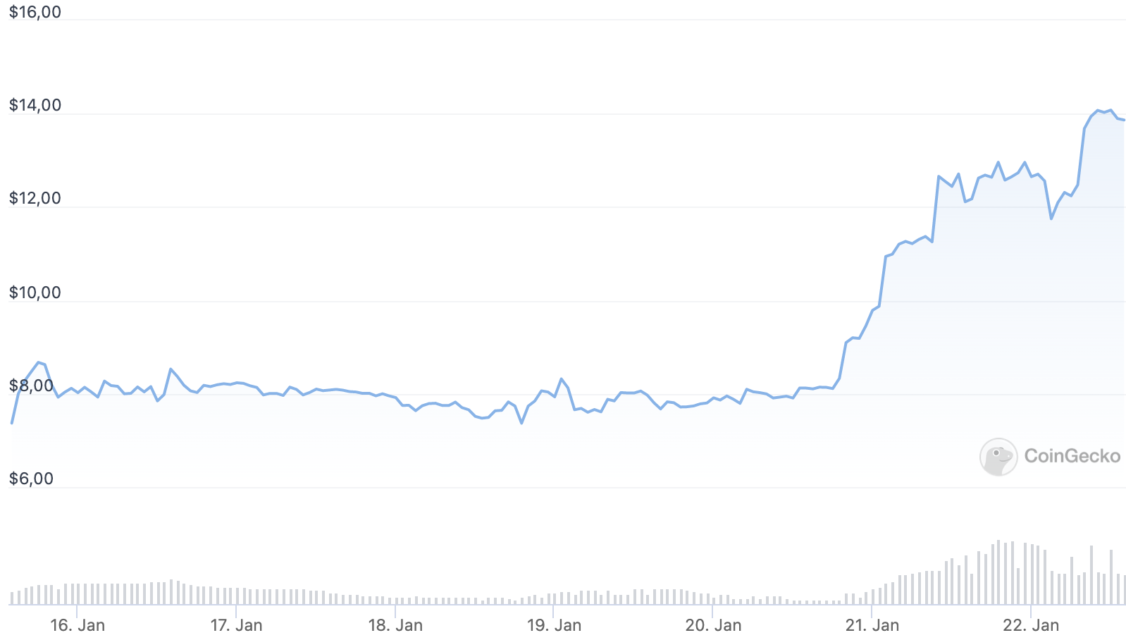 A big rally is taking place on the APT side. The project, which also stands out in social media metrics, is one of the most talked about cryptocurrencies on social media; The price has grown by 79.2 percent in the last 7 days and its price has increased to $ 13.87.
2- Frax Share (FXS)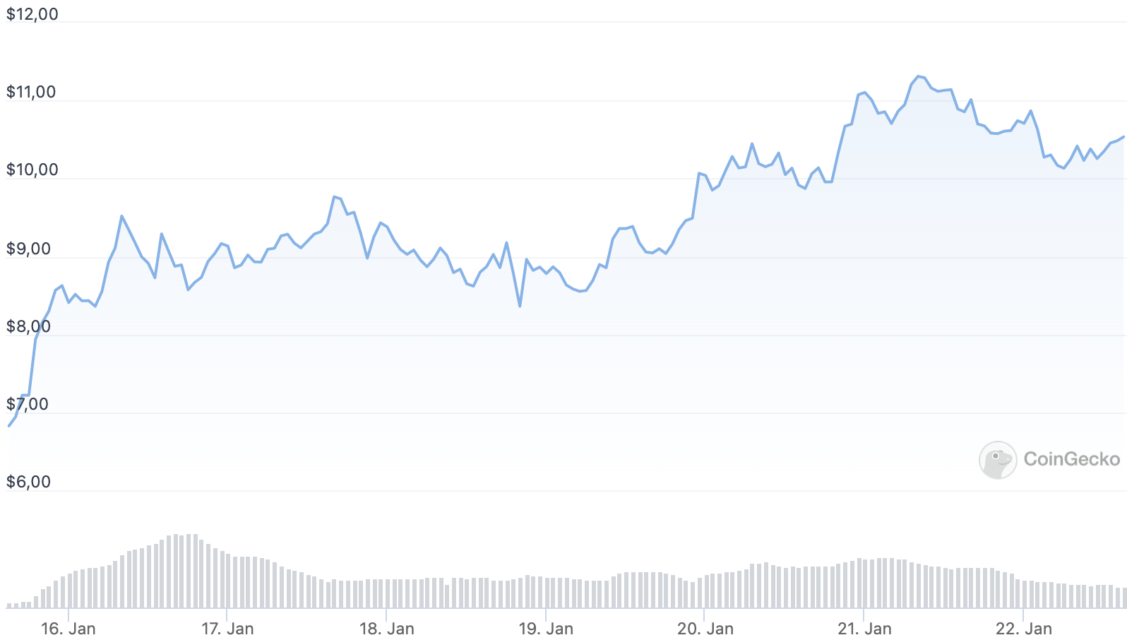 The movement of Bitcoin underlies the rise of FXS. It has grown by over 52.9% in the last 7-day movement and its price has increased to $ 10.53.
3- Hedera (HBAR)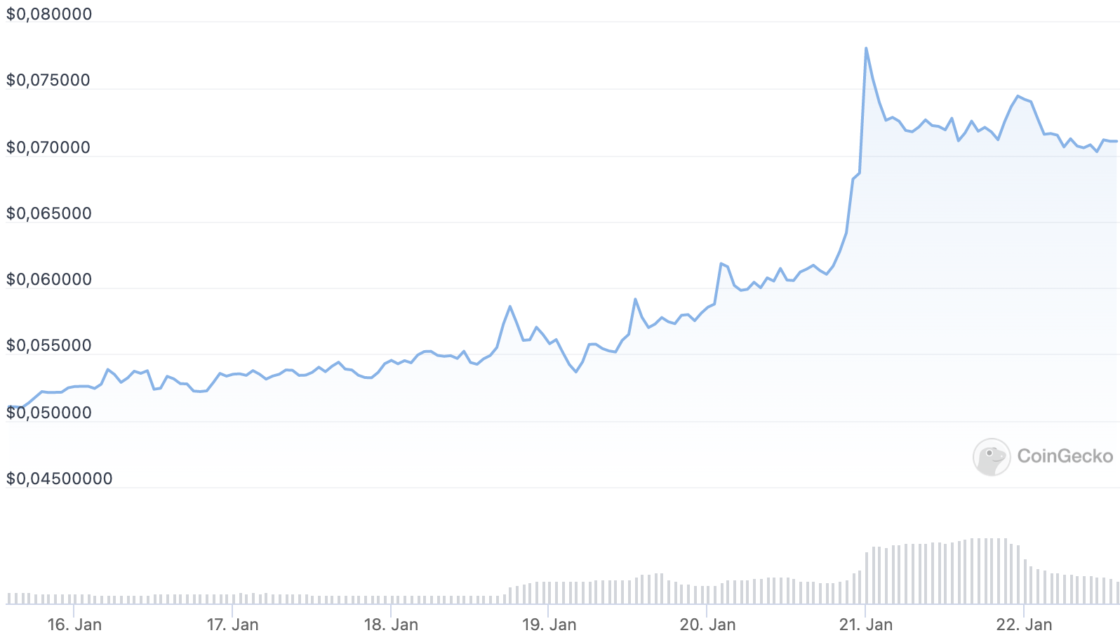 The Hedera network's on-chain metrics, such as transactions per second and total value, are growing at an impressive rate, as are volume and market cap. HBAR, which has drawn a green graph in the last 7 days, rose to $ 0.071 with a growth of 33.5%.
4- Optimism (OP)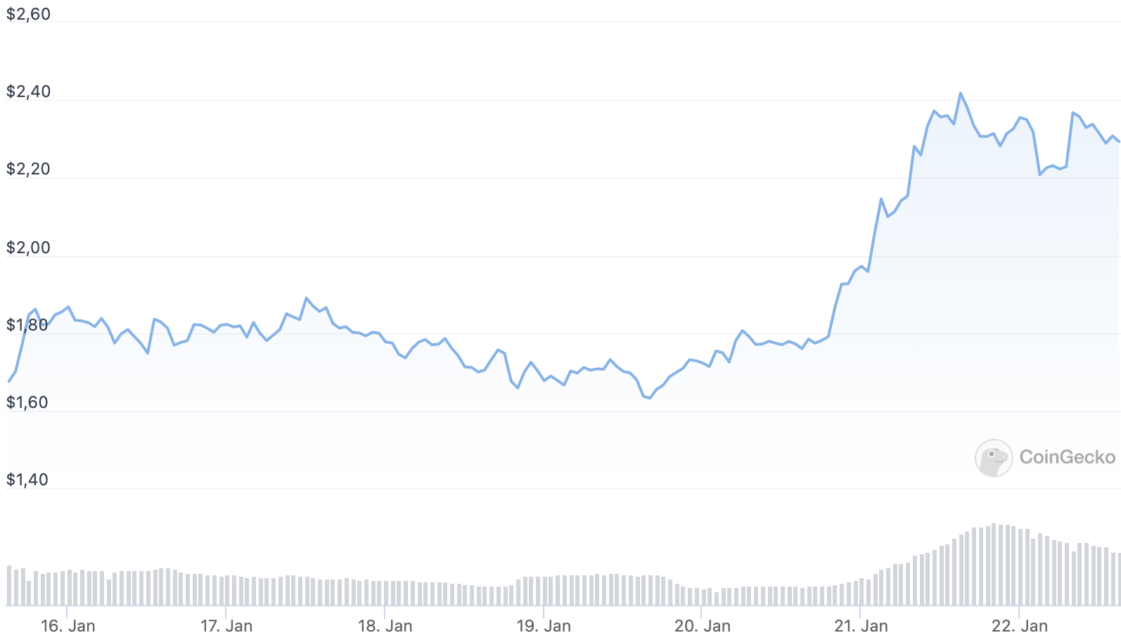 Optimism, which has seen a great increase in its transactions in the last three months, has gained 32.7% in the last 7 days according to CoinGecko data. At the time of writing, it rose from two-week highs to $2.29.
5- Terra (Luna)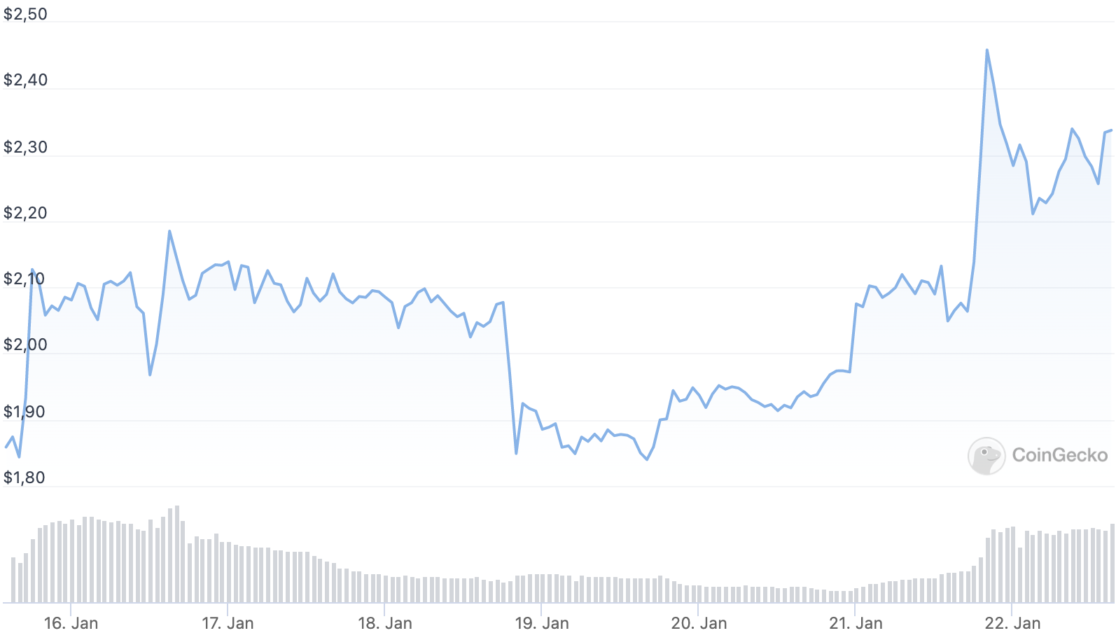 The Terra community burned the LUNA token this week. This triggered an increase in demand and the number of investors buying, albeit with a low burn rate. It has grown by 27.1 percent in the last 7 days and its price is at the level of $2.34.